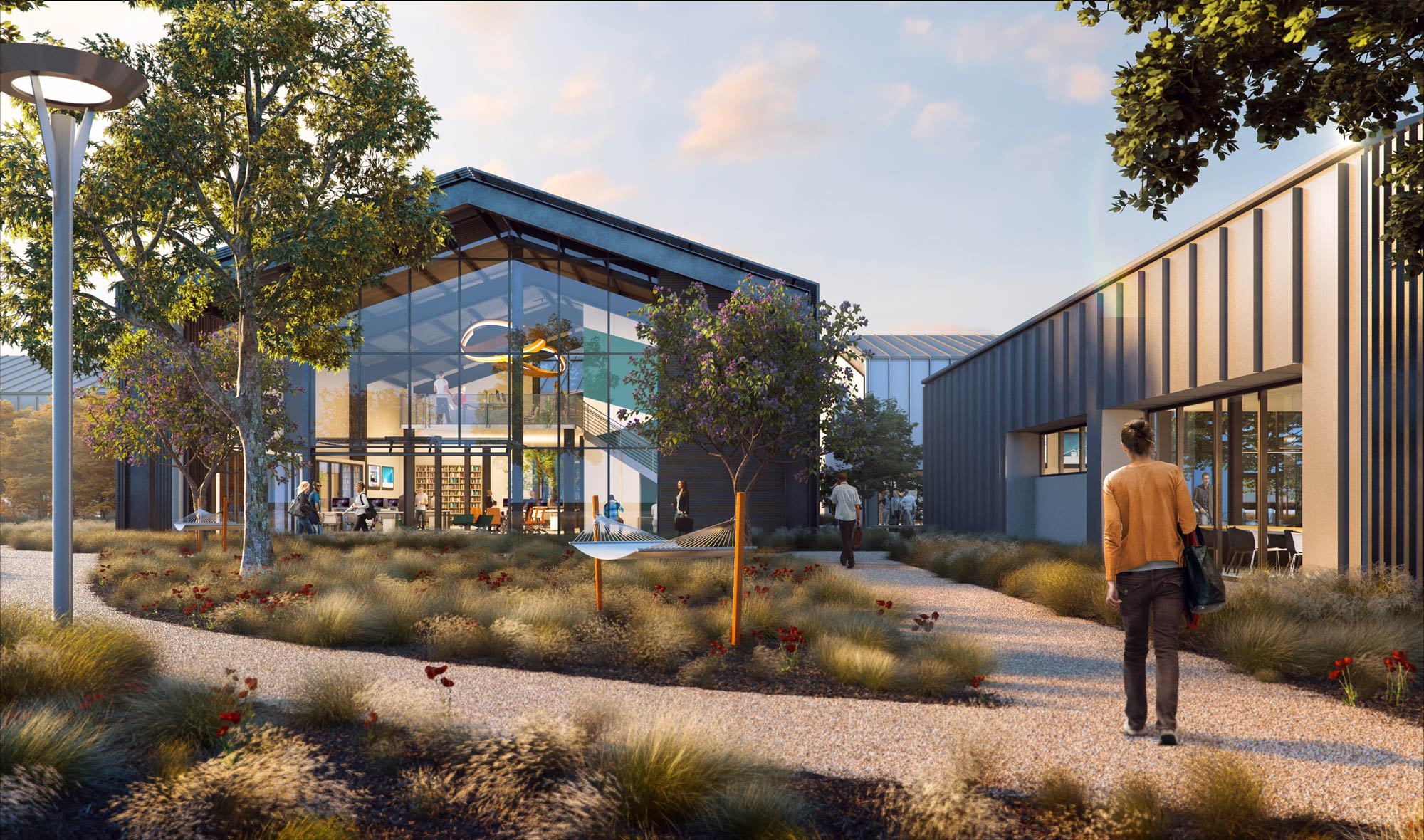 Architecture
FLIGHT's groundbreaking design seeks to inspire, energize and motivate through its beauty, form and function.
Decentralized Core
This progressive architectural feature allows for efficient space planning, unobstructed views and collaboration within the space. Imagine a 360-degree window view from your desk or break area.
14 ft. True Ceiling Height
FLIGHT features above standard 14' true ceiling heights, plus expansive deck-to-deck heights from 22' to more than 37' on upper floors.
Amenities
Neighborhood like retail amenities including a chef-driven food hall, indoor and outdoor meeting facilities, indoor and outdoor fitness areas, on-site conference facilities and more.
Environment
The campus offers multiple and dynamic indoor and outdoor work environments designed to stimulate productivity via great workplace settings, and connect tenants to the beautiful climate of Southern California and its weather.
Direct to Space Access
Instead of walking into a common office lobby, imagine being able to walk directly into your space from the exterior of the building. You are no longer de ned by the typical generic building lobby.
Branding Opportunities
Let FLIGHT be an extension of your brand. Leverage a variety of on-site branding opportunities and showcase your company.
Art
Art is an important part of the FLIGHT experience. The site will feature full scale murals and curated imagery all juxtaposed against the project's natural scenery and historic military structures.
Pet Friendly
Studies have shown that productivity and employee morale are boosted in pet friendly environments, and when these environments are created and managed responsibly, the presence of pets can make a dramatically positive impact to quality of work and life.